The Requirements
This is not a role for a Developer who is interested in marketing; we're looking for a professional with a solid understanding of direct marketing principles and a demonstrated ability to apply that understanding to Internet channels. In addition, in order to be a good fit for this opportunity you will have:
A bachelor's degree in Marketing, Business, Technology or other related discipline.

At least four years of marketing experience using an enterprise Web content management system (CMS) to drive strategy and execution, develop content, manage workflows, etc.

A track record of delivering measurable results in Web marketing, including increasing traffic, conversion rates, revenue per visitor, etc.

Solid experience in developing, testing and managing Web sites.

Expertise with and the ability to provide guidance on Web design and functionality, content management, search engine optimization, email marketing, etc.

Experience and expertise in project planning and management, including communicating with stakeholders and tracking progress. Quick question for you - click here

Solid business acumen.

Strong analytical skills and the ability to assess customer interactions and internal operations, and then propose innovative solutions to problems.

Proficiency in the use of Microsoft Office suite (Word, Excel, PowerPoint, Outlook) and databases, and the ability to use a large number of functions.

A high degree of comfort with technology, including a basic ability to troubleshoot technology and provide technical guidance to others.
You also will need the following competencies and characteristics:
Strong leadership and management skills, including the ability to influence and motivate others.

The ability to work independently and build effective and professional interpersonal relationships inside and outside of the NNA.

Effective written and verbal communication skills.
Preferred but not required:
An MBA.

Experience across multiple direct marketing channels.

Experience driving both B2C and B2B conversions.

Experience implement a Web CMS.

Experience helping an organization transform its Web marketing efforts.
The Role
You will report to the Director of Marketing and help build our team to support Web marketing and social media. You'll provide guidance to the Web Development team, which currently resides in Creative Services, and interact extensively with the teams that develop our marketing campaigns as well as IT and other departments.

At a high level your mission will be to develop, recommend, and implement strategies, policies, and procedures to manage the content and functionality of the NNA's different Web properties to deliver membership value, engage members and generate sales. This will involve leveraging our CMS to optimize the use of content related to products, services and membership. You'll invest about half your time in strategy, planning and prioritization, and the other half in hands-on efforts such as creating reports, documenting requirements and so forth.

We are preparing to implement a new CMS by Bridgeline Digital, and you will lead that effort, ensuring it's rolled out according to agreed specifications and time-lines. Quick question for you - click here

You'll ensure business stakeholders meet deadlines and provide appropriate information. Moving forward you will act as the business owner for the CMS and ensure not only that it is used appropriately, but also that we are getting the most out of it. In addition, you'll establish CMS policies and procedures, and identify, track, and support the rollout of CMS enhancements and development. Your specific activities will include:
Developing (in conjunction with key stakeholders), testing, and rolling out new Web site functionality, designs, and flows.

Identifying Web enhancements based on industry best practices and driving innovative use of online channels.

Documenting, prioritizing, and tracking Web enhancements and bug fixes.

Meeting frequently with key managers to brief them on strategies and plans for the Association's Web products and to share outcomes of Web-related efforts.

Consulting with stakeholders and managers to analyze their needs and propose ways to use the Web to meet their needs.

Organizing the content of the Web products to ensure it is audience friendly and that the Website is easy to use.

Establishing, monitoring, and analyzing performance measures, and communicating performance metrics to key stakeholders.

Analyzing use of the Website and using that analysis to improve the design/layout.

Working with the stakeholders and IT to address and resolve technical issues and discuss new directions and technology.

Providing input on social media efforts, particularly as they relate to engagement.
When you join our team, you will participate in a structured education program that introduces you to the Notary profession and provides you the essential knowledge and understanding of what it is to be a Notary and how the NNA serves the nearly 5 million US Notaries Public.
Why the NNA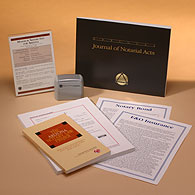 Strategic impact -- we are in the middle of transforming from a direct mail organization to a web-focused one and we've created this position as an important role in that transformation. We have the history, the expertise and the reputation; you will ensure we leverage all of that effectively online.

High visibility -- you'll interact with people throughout the NNA, particularly Marketing but also Creative Services, Customer Service, IT and others, so you'll make a name for yourself. In addition, you will present to senior leaders periodically, and they have a keen interest in both the Web marketing efforts and the new CMS as a tool to grow revenue and increase member engagement.

An environment ripe for impact -- we are implementing positive change across our entire organization, laying the groundwork for significant growth, and a strong performer can really make a difference. You'll find a supportive leadership team and a culture that is progressive and open to transformation. The NNA has the talent, tools and infrastructure, and stands head and shoulders above the rest to serve the growing Notary profession.

The nation's leader -- none of our competitors even come close to NNA's size, scope and influence. We offer services and products for every stage of a Notary's career, from obtaining an original commission to ongoing education, professional supplies, bonds and insurance, emerging technologies, and more.

Excellent compensation -- in addition to a competitive base salary we offer a generous incentive program. We also provide a comprehensive benefits package that includes medical, dental, life, and disability insurance; a 401(k) profit sharing plan; and generous paid time off.

Pictured: the NNA offers a variety of products (like this new notary package), services (such as accredited education programs) and content to draw Notaries to our site. You'll showcase your creativity in developing and implementing new ways to convert those visits.
Keys to Success
You'll need to assume the role of an internal Web consultant and catalyst for creating new ways to use the Web to carry out the National Notary Association's mission and goals. In order to do that, you'll need to establish your credibility -- by delivering results -- and use your interpersonal skills to influence and motivate others. In addition to "selling" your own ideas, you'll need to remain open to other people's ideas; many of our people have Web marketing savvy. If you're the person we're looking for, you're more concerned with working with the best ideas, the ones that will get the results, than you are about whose idea is whose. We'll look to you to bring a collaborative approach, of course, but the individuals you'll work with have their own goals and objectives, and from time to time you will need to be assertive about best practices and why they work.
About the NNA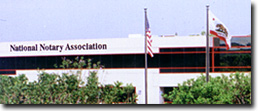 Established in 1957, the National Notary Association (NNA) is the leading professional authority of the American Notary office and is dedicated to educating, serving and advocating for the nation's 4.8 million Notaries. The NNA imparts comprehensive knowledge and understanding, promotes a positive public perception of the Notary professional, and bolsters consumer protection by promoting best practices. The Association's accredited professional programs, services and model legislation help Notaries advance their careers and serve the American public with the highest level of professionalism and ethics.