The Requirements
To be a good fit for this opportunity you will have:
A bachelor's degree from an accredited college or university.

Training and at least two years of direct experience as a Business Analyst, including:

Experience with BOTH gathering requirements from users AND making hands-on contributions to the rollout of solutions.

Experience contributing to a medium or larger scale enterprise system (ERP, CMS, etc.) implementation involving multiple concurrent platforms.

Experience working directly with third party vendors.

Proficiency in MS Office Suite, include MS Project.

Strong project management skills.

Exceptional interpersonal skills.

Strong written and oral communication skills, with the ability to express ideas clearly and logically.

Solid analytical and problem solving skills.

Excellent organizational skills and attention to detail.

The ability to work independently and manage multiple complex projects and competing priorities.

The ability to work under pressure and in a variety of work settings.
Preferred but not required:
Familiarity with web content management systems.
An understanding of technology processes.
Financial industry experience.
Experience training users.
Experience interacting and coordinating with project teams from other departments.
The Role
Reporting to the Senior Vice President, Systems and Operations, you will focus for the next 18 to 24 months on coordinating and facilitating a major system overhaul. The overhaul includes 10 major projects, including the development of a new B2B eCommerce site, implementation of a new content management system (CMS), integrating with third party vendors, and much more. We use .NET as the infrastructure and many of the projects will involve off-the-shelf solutions customized to our unique business model.

We're using consultants to design, develop and implement the systems, and you will be the liaison among the NNA user community, NNA IT team, the consultants and external vendors. You'll split your time between coordinating activities - ensuring that implementations and integrations run smoothly and that users are trained in using the new systems - and analyzing and documenting business requirements and process flows.

Your specific activities will include:
Managing detailed project timelines to ensure that deadlines are met while maintaining high-quality standards.

Developing "power user" level expertise for each system implementation.

Collaborating with business partners to define user acceptance criteria.

Developing and executing user test plans.

Analyzing business processes to define business requirements and impact of system implementations.

Coordinating system deployments with infrastructure, vendor and development teams.

Helping train users in the new systems and applications.

And more.
When you join our team, you will participate in a structured education program that introduces you to the Notary profession and provides you the essential knowledge and understanding of what it is to be a Notary and how the NNA serves the nearly 5 million US Notaries Public.
Why the NNA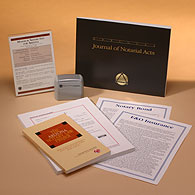 Front and center impact -- the system overhaul represents a major investment for us and it will help lay a solid foundation supporting other positive change that is under way. You will gain a "bird's eye" view of our operations, and people throughout our organization will see your successes.

Professional development -- you'll learn more in 18 months at the NNA than you would in three years at most other organizations. In addition to becoming a "super user" of a wide variety of tools and technologies, you will pump your project management muscles and master the nuances of coordinating among multiple stakeholders -- all valuable professional assets.

Career options -- once the system overhaul is complete, you will have super-charged your resumé, but this is not a contract position. The knowledge and experience you acquire can be applied in multiple areas. You might pursue opportunities within IT (which will be transformed by this system overhaul), as an embedded power user in another area (Marketing, B2B Support, Customer Service, etc.), or in another path altogether.

Positive, dynamic environment -- we are implementing change across our entire organization, laying the groundwork for significant growth. You'll find a supportive leadership team and a culture that is progressive and open to transformation. You also will find some old-fashioned values, like an unwavering commitment to the moral and ethical integrity that is fundamental to the Notary Public profession.

The nation's leader -- none of our competitors even come close to NNA's size, scope and influence. We offer services and products for every stage of a Notary's career, from obtaining an original commission to ongoing education, professional supplies, bonds and insurance, emerging technologies, and more.

Excellent compensation -- in addition to a competitive base salary we offer a generous incentive program. We also provide a comprehensive benefits package that includes medical, dental, life, and disability insurance; a 401(k) profit sharing plan; and generous paid time off.

Pictured: in addition to products like this new notary package, the NNA offers a variety of services such as accredited education programs, a toll-free Notary Hotline, and more.
Keys to Success
As you can see, you will need to be very organized, able to keep track of a large number of moving parts. You'll need to pay robust attention to the details while still keeping sight of the bigger picture and how those details fit into it. This role will call for you to wear different hats -- analyst in the morning, project coordinator after lunch, vendor liaison in the afternoon, for example -- so you'll need the ability to switch gears easily along with the interpersonal skills to work effectively with a variety of personalities. As with any major change, you will run into barriers and obstacles; in order to remove them you'll need to be able to "think outside the box." However, to truly excel in this role you will be the kind of person for whom there is no box.
About the NNA

Established in 1957, the National Notary Association (NNA) is the leading professional authority of the American Notary office and is dedicated to educating, serving and advocating for the nation's 4.8 million Notaries. The NNA imparts comprehensive knowledge and understanding, promotes a positive public perception of the Notary professional, and bolsters consumer protection by promoting best practices. The Association's accredited professional programs, services and model legislation help Notaries advance their careers and serve the American public with the highest level of professionalism and ethics.

Pictured: The National Notary, published six times a year, provides valuable information for Notaries and the corporations that employ them.