The Requirements
To be a good fit for this opportunity you will have:
Significant experience managing all aspects of call center operations for organizations that emphasize ongoing relationships with customers; experience in cross selling to existing customers a plus.
A track record of success in improving performance metrics, including assessing both employees and operations, recommending improvements, and then executing to results. Quick question for you - click here
Strong leadership skills and a proven ability to coach and train call center representatives to improve performance; you'll need experience with both initial and ongoing training.
Solid technical savvy and a demonstrated ability to optimize the use of systems and technology to improve metrics.
Experience with cloud-based call center systems; experience migrating from a conventional system to a cloud-based one is strongly preferred.
A background in call centers that includes service with a strong sales focus.
Experience collaborating with marketing professionals to facilitate inbound traffic and enhance outbound efforts is a plus.
Solid analytical and critical thinking skills and the ability to leverage metrics, including gathering and analyzing statistical data and generating reports.
An upbeat, energetic approach and the ability to motivate team members.
Confidence, charisma and the ability to command respect and commitment.
A bachelor's degree is preferred but not required.
The Role
Reporting to the Senior Vice President, Systems and Operations, you will assume leadership of a Call Center team of 35 that includes a Manager, Supervisors, Leads and Representatives.
Your mission will be to assess our current operations, recommend ways to build on strengths and close gaps, and then put those recommendations into practice. This will include leading the effort to build an outbound sales program.
Quick question for you - click here

While we'll look to your expertise to identify the areas of focus and priority, we expect that changes will include:
Preparing for the transition to a cloud-based system within the year.
Ensuring we collect the right metrics and make the best use of those metrics in driving improvements.
Assessing the structure of the team and making necessary changes, such as implementing supervisor networks and workforce management processes.
Overhauling initial and ongoing training programs.
Creating a positive, performance oriented culture.
Ensuring we are employing current best practices.
Making sure we recruit and hire top talent when it is necessary to bring on new team members.
Ours is a collaborative environment and you'll need to back your recommendations with solid business cases. You'll also need to educate stakeholders -- we're bringing you in as the call center expert, but there is a strong sense of shared ownership in the NNA.
When you join our team, you will participate in a structured education program that introduces you to the Notary profession and provides you the essential knowledge and understanding of what it is to be a Notary and how the NNA serves the nearly 5 million US Notaries Public.
Note: this description is intended to give you a general overview of the position and is not an exhaustive listing of duties and responsibilities.
Why the NNA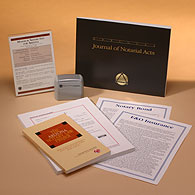 Tactical and strategic impact
-- in addition to implementing best practices in day-to-day operations, you'll own the strategic vision for the Call Center. This will include partnering with leaders in other areas of the NNA (Marketing, IT, Fulfillment, Educational Services, and others) in optimizing each and every call. While we currently serve about 500,000 members and customers, we are pursuing aggressive strategies to capture a hefty chunk of the market of 4 million independent and corporate Notaries.
Tremendous upside potential
-- if you're the person we're looking for, you've already recognized the opportunity to drive measurable results across all aspects of the Call Center. But to make sure you're really seeing the whole picture, the Call Center currently accounts for about 25% of our total revenue, but a strong leader can grow that. For example, you'll build an outbound calling program, essentially from scratch, with a long-term goal of having operations evenly divided between inbound and outbound efforts.
Positive, dynamic environment
-- we are implementing change across our entire organization, laying the groundwork for significant growth. You'll find a supportive leadership team and a culture that is progressive and open to transformation. You also will find some old-fashioned values, like an unwavering commitment to the moral and ethical integrity that is fundamental to the Notary Public profession.
The nation's leader
-- none of our competitors even come close to NNA's size, scope and influence. We offer services and products for every stage of a Notary's career, from obtaining an original commission to ongoing education, professional supplies, bonds and insurance, emerging technologies, and more.
Excellent compensation
-- in addition to a competitive base salary we're offering the kind of incentive program that will make it possible for a strong performer to double that base. We also provide a comprehensive benefits package that includes medical, dental, life, and disability insurance; a 401(k) profit sharing plan; and generous paid time off.
Pictured: in addition to products like this new notary package, the NNA offers a variety of services such as accredited education programs, a toll-free Notary Hotline, and more.
Keys to Success
We've upgraded talent on the Call Center staff and we're investing in a new system, but we believe the real change will come from your combination of call center operational expertise and charismatic leadership. To excel in this role you will be focused on the numbers, but even more importantly, you'll be driven to deliver on those numbers (such as revenue per call, cost per call, abandonment rates, etc.). Make no mistake: you'll be managing significant change. In order to be effective in that effort, you'll need to be proactive about establishing your credibility by demonstrating your hands-on knowledge and modeling both commitment and focus. In addition you'll need to strike the right balance between promoting a positive environment and showing the courage to make tough decisions.
About the NNA

Established in 1957, the National Notary Association (NNA) is the leading professional authority of the American Notary office and is dedicated to educating, serving and advocating for the nation's 4.2 million Notaries. The NNA imparts comprehensive knowledge and understanding, promotes a positive public perception of the Notary professional, and bolsters consumer protection by promoting best practices. The Association's accredited professional programs, services and model legislation help Notaries advance their careers and serve the American public with the highest level of professionalism and ethics.
Pictured:
The National Notary,
published six times a year, provides valuable information for Notaries and the corporations that employ them.