The Requirements
To be a good fit for this opportunity you will have:
A bachelor's degree. Quick question for you - click here
Work experience in an office environment; this may be in an internship. Experience writing and / or editing documents would be a strong plus.
Strong research, writing and editing skills, as well as excellent attention to detail.
An interest in curriculum / training development; any education or training in this area is a plus.
Proficiency in Microsoft Office (Word, Excel, PowerPoint, Outlook) and the ability to create dynamic and visually appealing PowerPoint presentations.
A high degree of comfort with technology and the Internet.
The ability to:

Collaborate with others to accomplish tasks.
Work under deadlines and prioritize tasks.

Excellent oral and written communication skills.
A "go-getter" attitude.
The Role
Reporting to the Director of Product Management, you will join a team of professionals; we use contractors and agencies as well to supplement our skill sets. The group develops a wide variety of instructional content for Notaries Public and other key audiences, including presenter-led courses, online learning modules, webinars, reference materials and more. We've recently expanded this team's role to include a product development approach that will help ensure (1) that the curriculum products are topical, relevant and attractive and (2) that we provide Sales, Marketing, Customer Service and others within the NNA with the information they need to effectively communicate the product's features and benefits.
You'll provide a high level of editorial and administrative support to the CD group, including researching assigned topics, tracking content development, proofreading and fact-checking content, and formatting for distribution. Additionally, you'll organize and maintain departmental materials. You can expect to be working on multiple projects of various size and scope at any given time.
Quick question for you - click here

Your specific activities will include:
Assisting in content verifying, copy editing and proofreading assigned content manuscripts and other forms of educational copy for live, online and print delivery.
Preparing and editing assigned content by reviewing and incorporating any new or changed data from subject matter experts.
Extracting and compiling a range of data from written sources, individuals, or databases, providing limited interpretation of data.
Amending drafts of text, including conversion of handwritten notes into computer text.
Tracking copy through editing and production stages.
Performing various clerical functions to assist the development of programs.
Organizing and maintaining departmental materials and records.
Assisting with the development and production of conference workshops, presentations, webinars, etc.
When you join our team, you will participate in a structured education program that introduces you to the Notary profession and provides you the essential knowledge and understanding of what it is to be a Notary and how the NNA serves the over 4 million US Notaries Public.
Note: this description is intended to give you a general overview of the position and is not an exhaustive listing of duties and responsibilities.
Why the NNA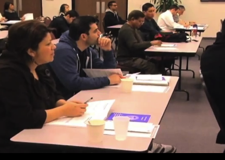 Learn, grow and show
-- you'll be immersed in a writing-rich environment, interacting daily with seasoned wordsmiths and engaging in just about every step of the content development process. As you demonstrate your abilities you'll be in a position to take on greater responsibilities, and thus learn even more. Our ideal scenario would be to bring on someone with the aptitude to grow into a Curriculum Developer role in the future.
Exciting time to join
-- we are currently transforming Curriculum Development into a strategic, entrepreneurial and highly market responsive program, so you'll gain exposure to the business / product development side. We're also branching out into the latest channels, such as interactive online training and webinars. If you are cyber-savvy, you may be able to teach us a thing or two.
Positive, dynamic environment
-- we are implementing change across our entire organization, laying the groundwork for significant growth. You'll find a supportive leadership team and a culture that is progressive and open to transformation. You also will find some old-fashioned values, like an unwavering commitment to the moral and ethical integrity that is fundamental to the Notary Public profession.
The nation's leader
-- none of our competitors even come close to NNA's size, scope and influence. We offer services and products for every stage of a Notary's career, from obtaining an original commission to ongoing education, professional supplies, bonds and insurance, emerging technologies, and more.
Excellent compensation
-- in addition to a competitive base salary we offer a generous incentive program. We also provide a comprehensive benefits package that includes medical, dental, life, and disability insurance; a 401(k) profit sharing plan; and generous paid time off.
Pictured: you'll support the development of curriculum and training materials delivered across multiple channels, including more than 600 in-class seminars delivered each year.
Keys to Success
This role is an entreé into the writing profession, and you'll probably invest about a third of your time in actual writing and editing. At the same time, to be clear, you'll spend the other two thirds of your time in administrative support and research. As a matter of fact, even the Curriculum Developers spend a portion of their time in administrative activities.

To excel in this role you will bring strong self-motivation and a drive not only to master your areas of responsibility, but also to learn beyond your job description. You'll need a collaborative, service oriented approach, but also the ability to manage expectations as you balance multiple projects and priorities. Assignments will come from all of the Curriculum Developers, and the Director will help you prioritize, but you'll need to speak up when your To-Do list starts getting full. Transformation is a fact of life in all areas of the NNA, including CD, so you'll need to remain flexible and adaptable -- if you are able to help create and implement new processes, you'll make a very favorable impression.
About the NNA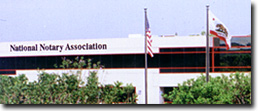 Established in 1957, the National Notary Association (NNA) is the leading professional authority of the American Notary office and is dedicated to educating, serving and advocating for the nation's 4.8 million Notaries. The NNA imparts comprehensive knowledge and understanding, promotes a positive public perception of the Notary professional, and bolsters consumer protection by promoting best practices. The Association's accredited professional programs, services and model legislation help Notaries advance their careers and serve the American public with the highest level of professionalism and ethics.