The Requirements
This is an individual contributor role for a professional able to manage a wide-breadth of responsibilities. To be a good fit for the opportunity of Payroll / Benefits Specialist, you will have:
At least 3 years of experience in payroll operations
An associate's degree; a bachelor's degree is preferred. We will also consider non-degreed candidates with outstanding experience
Deep experience in full-cycle payroll processing
A solid understanding of California State standard industry knowledge including payroll processes such as overtime rules, FLSA, FICA tax calculations, garnishment rules, pretax and post-tax deductions, imputed income, etc. Quick question for you - click here
The ability to recognize and investigate anomalies:

In the payroll process and/or results, before final pay is confirmed
With spreadsheet or other data
To ensure accuracy of all pay outcomes

Experience in benefits administration, including:

Knowledge of ADP EzLabor Management software
HRIS software; ADP HRB is highly preferred
401(k) administration
Coordinating employee enrollment
COBRA
Monthly benefits statement / invoice reconciliation
Employee records maintenance

Solid skills in MS Office, particularly with Excel and Word
Experience with Concur expense management software is a plus
Certified Payroll Professional (CPP) preferred
In addition to your technical skills, you will need the following core characteristics and competencies:
A strong sense of urgency and the ability to hit deadlines 100% of the time
Good general math knowledge and skill
Exceptional written and oral communication skills
Strong attention to detail
The ability to work independently and as part of a team
A commitment to high standards
The Role
You will report to the Senior Accountant and manage payroll for NNA employees, both exempt and non-exempt. Currently, you'll have a client group of approximately 170, but we are in a growth mode so you can expect that number to grow.
Quick question for you - click here

On a high level, you will be responsible for pay process transactions and outcomes from time reporting uploads and reconciliation through pay finalization and reporting. Additionally, serving as Benefits Specialist, you'll be responsible for 401(k) administration, and tracking / recording benefits including but not limited to PTO, insurance deductions / enrollments, FMLA, Workers' Compensation, claims processing and more. At its core, this role is responsible for payroll and benefits administration (80 to 90%). We are, however, a team-oriented company where we all wear multiple hats, so you'll round out your assignment with additional duties as time permits and needs require.
Specific duties will include:
Payroll
Running weighted-average calculations
Uploading time and PTO balances
Processing and entering employee changes, additional earnings, garnishments / liens
Ensuring interfaces are sent (401(k), benefit deductions, etc.) from the payroll system
Running bi-weekly reports for Executives and the Sr. Accountant
Maintaining and updating the annual payroll schedule, records and files, and ADP payroll certification requirements
Providing ad hoc and standard reports to the Sr. Accountant and others, as requested
Completing quarterly and year-end auditing and reconciliation duties; provide information for audits
Ensuring all taxes are filed
Timekeeping:
Providing training, support and maintenance of EZLabor
Auditing all timecards regularly; recording commissions
FMLA scheduling
Updating recurring schedules
Ensuring time off requests are correctly entered and approved
Benefits
Reconciling invoices and enrollments; ensuring employee enrollments / deductions to payroll and carriers
Working directly with carriers / vendors / brokers and assisting staff with benefits questions
Processing COBRA
Maintaining plan changes, access, and system support for HRB
Preparing and providing annual Benefits Statements
Maintaining records and files related to benefits carriers, enrollments, etc.
Profit Sharing 401(k)
Ensuring compliance
Completing audits; providing census to the Administrator and auditors
Processing Profit Sharing contributions; ensuring enrollments and distributions, accuracy of deferrals and matching
Ensuring all taxes are filed
Maintaining records and files
Assist employees with understanding the dynamics of the Plan
Note: this description is intended to give you a general overview of the position and is not an exhaustive listing of duties and responsibilities.
Why NNA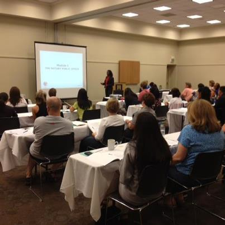 Professional development
-- you will broaden your experience as you work with finance and HR. You'll gain insights into our business, learn our employees and enjoy access to tremendous mentors in our Senior Accountant and CFO. Additionally, you'll find strong experience and a "team-player" attitude throughout Accounting, HR and the Company.
Career development
-- our goal is to double the size of our company in the next five years, and we're well on our way to achieving that goal. As the organization grows, we expect more opportunities to become available. For example, the payroll function could expand and you could morph into a lead position. Or, through cross-training and experience, you might pursue other positions in Finance or HR.
Exciting changes / people-centric environment
-- while we're making exciting changes such as expanding our social media reach, e-commerce solutions and web / tablet offerings, at our core our greatest asset is our people. We have a "quality-of-life" work environment where we genuinely appreciate our people and we enjoy working with one another. If you've been existing in a toxic company environment or one in which teamwork is rare, you'll find NNA to be a breath of fresh air and a place in which you can enjoy working.
The nation's leader
-- none of our competitors even come close to NNA's size, scope and influence. We offer services and products for every stage of a Notary's career, from obtaining an original commission to ongoing education, professional supplies, bonds and insurance, emerging technologies, and more.
Excellent compensation
-- in addition to a competitive base salary, we also provide a comprehensive benefits package that includes medical, dental, life, and disability insurance; a 401(k) profit sharing plan; and generous paid time off.
Pictured: a key service we provide and market is training on a variety of topics for both independent and corporate Notaries.
Keys to Success
Our CFO has a strong "finance as a service" point-of-view and hires people with a dedication to service. To do well in this role you'll embrace the service viewpoint, approaching those inside and outside of the department with the same quality, immediacy, and follow-through. Additionally, to be a strong cultural fit, you should be an independent thinker with a collaborative, team-oriented approach. In other words, to excel you will need business savvy, a "can-do" attitude and a willingness to take on additional responsibilities. Attention to detail will be imperative -- for example, it won't be enough simply to submit your work; your work also needs to be accurate and carefully reviewed.

Payroll is your top priority. Upon joining us we expect that you'll hit the ground running and get payroll running smoothly. The processes are in place – there are no messes to clean – we are simply looking to you to seamlessly continue payroll processing with the same quality our employees and vendors have learned to expect. Once you're comfortable and payroll is running well, you'll move onto other responsibilities.
About NNA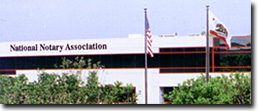 Established in 1957, the National Notary Association (NNA) is the leading professional authority on the American Notary office and is dedicated to educating, serving and advocating for the nation's 4.2 million Notaries. The NNA imparts comprehensive knowledge and understanding, promotes a positive public perception of the Notary professional, and bolsters consumer protection by promoting best practices. The Association's accredited professional programs, services and model legislation help Notaries advance their careers and serve the American public with the highest level of professionalism and ethics.